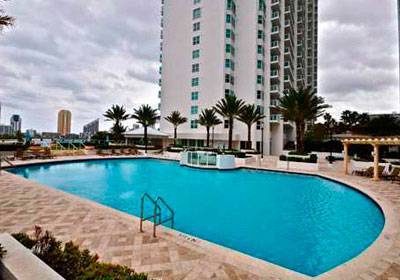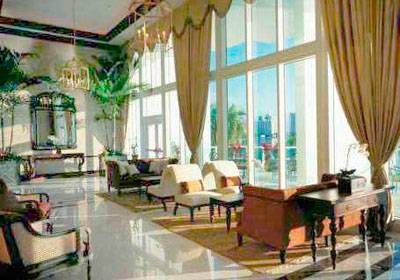 Peninsula condominiums, Aventura
Two multi-stories Peninsula Aventura  buildings are located at the intercostals Waterway, surrounded by Dumfoundling Bay and Little Maule Lake.
The buildings are overlooking Williams Island, so you may each day enjoy fabulous views of bay front, waterfront, great ocean view and water view.
Contemporary, spacious residences range in size from 3,1600 up to 3,900 sq. ft. there are one, two, thee and four bedroom apartments. Penthouse homes size range from 4,000 to 6,000 sq. ft.
Aventura city offers countless recreational facilities and entertainment, they also includes services offered in the Peninsula Aventura towers I and II, like the IMAX cinema in Turnberry Mall, conveniently located at peninsula Aventura tower One.
Also nearby is the shopping center Aventura, one of the largest shopping centers in the area.
So you can be sure that this condo has really nice location and you'll be able quite quickly sell or rent your condo in case of you'd like just to invest in Miami real estate.